Wildlife Watching - Maurach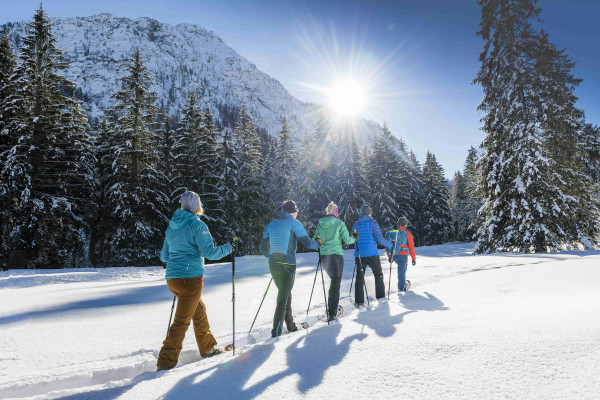 ACHENSEE WINTER HIKING PROGRAMME
Depending on the snow conditions, the educational and informative tours into the Nature Park Karwendel and its surroundings will be onfoot or on snowshoes.
guided tour by trained rangers of the Nature Park Karwendel
being active in the outdoors
learn interesting facts
Included

snowshoeing equipment (snowshoesand poles)

Not included

Please bring your own snacksand beverages.

Duration
2 Hours 30 Minutes
Bring along

turdy warm boots

weatherappropriate clothing

Opening hours
Requirements

Difficulty: easy

All tours require sure-footedness

Important information

For each of the winter hiking tours, sturdy warm boots and weatherappropriate clothing are essential.Please bring your own snacksand beverages.

All tours require sure-footedness. We assume noliability for any accidents or damages. Tours will be in German. The programme is subject to change at short notice!

Additional information
Haftungsausschluss_Winter_WaPro_EN.pdf
Venue
Café Klingler
Café-Restaurant Klingler, Dorfstraße, Eben am Achensee, Österreich
pay parking lot
Maurach Mittelschule
Offered by
Achensee Tourismus
6212 - Maurach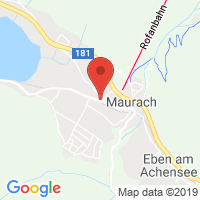 Further information
In addition to being active in the outdoors,visitors get the opportunity to learn interesting facts about theKarwendel and its flora and fauna, the proper behaviour in the naturereserve, animal tracking and snow conditions.
The circular walks start at the roundabout in Maurach and lead overmeadow paths to the housing estate Lärchenwiese, then continue ona forest trail to the Indian forest/adventure playground in the directionof Weißenbachtal.
We would like to point out that the starting point of the tours is either in Achenkirch or in Maurach. Please see dates and meeting points.
0 Reviews
Unfortunately there are no reviews available. Be the first to review Wildlife Watching - Maurach.