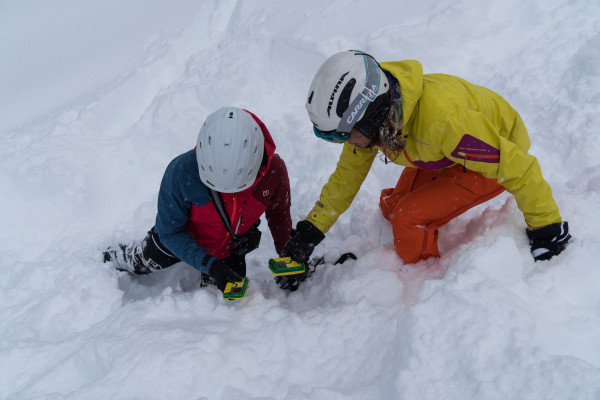 On 18th/19th January, 23rd/24th January and 1st/2nd February 2020 certified mountain and ski guides will teach the best way to conduct yourself in the mountains – not just in emergency situations. This will of course include instructions how to use an avalanche beacon, probe and shovel. And above all how to adequately assess routes, terrain and in particular your personal fitness level.
2-day camp
small groups with state-certified mountain and ski guides
Ortovox Tourenlehrpfad Rofan
tips on planning, technique, equipment and safety in the mountains
overnight stay at the Erfurter Huette mountain hut
Avalanche awareness lecture on Saturday evening
equipment tests – avalanche beacon, shovel and probe (NO clothing), ski
Included

Test equipment (avalanche beacon, shovel, probe, ski)
One  round trips with the Rofan cable car
Small groups with state-certified mountain and ski guides
Goodie bag
Photos of the participants

Not included

own provisions for the tours (beverages, snacks)

Duration
2 Days
Bring along

Ski tour equipment (ski, boots, ski poles and appropriate clothing )
Set of clothes for ski tour and utensils for overnight stay (sleeping bag, slipper-socks, etc.)
Rucksack for shovel and probe and tour provisions
Sun protection, ski goggles, sunglasses

Please note that all sessions will be in German (advanced level).

Participants
Limited number of participants per camp.
Opening hours
Requirements

Advanced alpine skiing ability is required for participation, as every skier MUST be able to ski downhill safely. The division into skill groups beginner, intermediate, etc. is based on the experience level of ski touring and not other sports (e.g. fell running). If you have never done a ski tour, you are a beginner.

Important information

The programme is subject to change based on weather conditions.Every participant must agree to the following conditions – Liability exclusion and the Austrian General Terms and Conditions for the Hotel Industry.

Additional information
Österreichische_Hotelvertragsbedingungen.pdfHaftungsausschluss_en.pdf
Venue
Use parking area 2 at Rofanseilbahn and walk to the VZ Maurach
Veranstaltungszentrum Maurach
Vz Maurach, Maurach, Eben am Achensee, Österreich
Rofanseilbahn parking area 2
Maurach Rofanseilbahn
Offered by
Achensee Tourismus
6212 - Maurach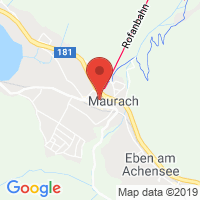 Further information
1st day
Start at 8.30 a.m. at the event centre in Maurach (MAP)
Introduction mountain guides
Product introduction 
Distribution of test equipment (avalanche beacon, shovel, probe, ski)
Guided ski tour in the terrain (Rofan mountains) according to skill level, with tips from certified mountain & ski guides
Completion of the new training track in the Rofan mountains incl. emergency training and safety sessions in the terrain
Group dinner at the Erfurter Hütte mountain hut
Avalanche awareness lecture in the evening
2nd day
From 7.30 a.m. breakfast at the Erfurter Hütte mountain hut
Tour planning together with certified mountain guides – information, tips, how to read maps
Additional equipment tests and short practice sessions (Rofan mountains), combined with a guided ski tour and conquering a summit
0 Reviews
Unfortunately there are no reviews available. Be the first to review Achensee Ski Tour Camp.