Summit tours in the Rofan mountains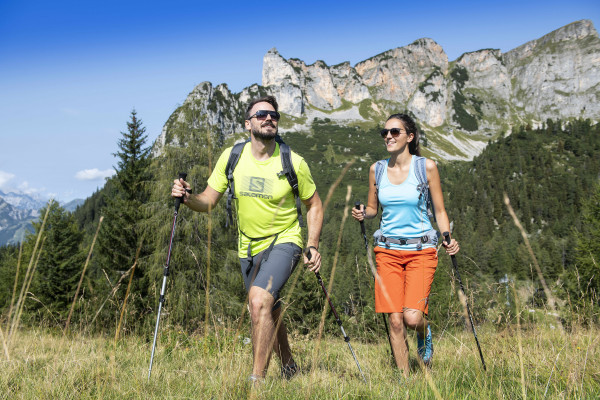 ACHENSEE HIKING PROGRAMME 
In Juni, August and October the guide will take us on a challenging full-day hike to a summit in the Rofan mountains. Tours will start at the mountain station of the Rofan cable car. Tours will be in German.
challenging full-day hike
summit in the Rofan mountains
select our destination depending on weather and trail conditions
Not included

Additional costs such as cable car tickets, toll or parking fees are not included.

Duration
6 Hours
Bring along

sturdy walking/hiking shoes/boots
waterproof clothing
Telescopic hiking poles are recommended

Opening hours
Requirements

Difficulty: average / hard
Distance: 7km

It is important that you are fit and sure-footed.

Important information

In case of accidents we assume no liability. Please note that the daily programmes can be changed at short notice due to the current weather situation. Programme is subject to change!

MEETING POINT: 9.30 a.m. at the valley station of the Rofan cable car in Maurach (just 2 minutes from the school bus stop – "Rofanseilbahn")

Additional information
Haftungsausschluss_WaPro_EN.pdf
Venue
Talstation Rofanseilbahn
Rofan Seilbahn AG, Achensee Straße, Maurach, Österreich
free car park
Bus stop "Pertisau Karwendellift"
Offered by
Achensee Tourismus
6212 - Maurach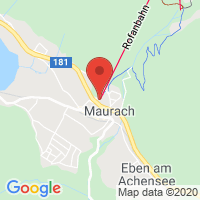 Further information
We will select our destination depending on weather and trail conditions. Tour suggestions are welcome.
3 Reviews
Jederzeit wieder
Sehr netter und kompetenter Bergführer. War ein netter Tag auf der Rofanspitze. Gerne nächstes Jahr wieder.
by Hermann Bernstetter on 11/18/2019
Sehr schöne Tour auch auf unbekannteren Wegen
Die Tour war insgesamt sehr schön. Der Bergführer hat sich im Gelände sehr gut ausgekannt. Aufgrund der Gruppenzusammensetzung konnten wir die Tour wesentlich schneller als angegeben absolvieren.
by Steffen Craul on 10/24/2019
Insgesamt. tolle Bergwanderung.
Schöne Wegstrecke.
Etwas zu zügig geführt!
by Manfred Leischner on 10/09/2019