Wild West at Lake Achensee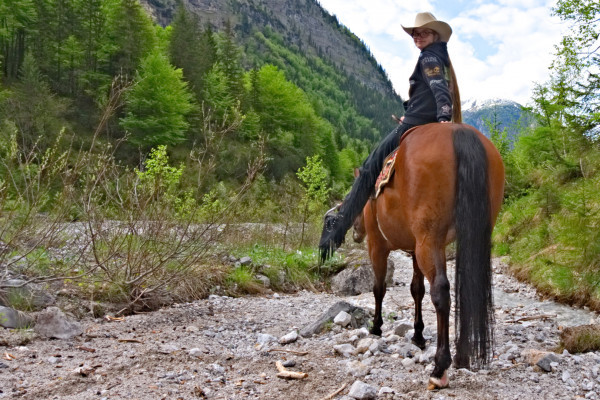 TEENAGERS' PROGRAMME ACHENSEE
Do you fancy a cool horse adventure with genuine American Quarter Horses? Novice and advanced Western and English riders can expect an action-packed day full of horsey activities: from the first contact with the horses to guided trail rides in the great outdoors.
cool horse adventure
action-packed day full of horsey activities
from the first contact with the horses to guided trail rides
Included

equipment 

Duration
2 Hours
Bring along
Opening hours
Requirements

10 - 16 years

Important information

Please bring: suitable sturdy shoes

If the weather is extremely bad or there are not enough participants (min. 2 persons), we reserve the right to cancel the programme at short notice. The organizer accepts no liability for accidents of any kind!

Additional information
Haftungsausschluss_JuPro_EN.pdf
Venue
Reitstall Achensee, Pertisau
Tristenaustrasse 24, 6213, Österreich
Pertisau Karwendellift
Offered by
Achensee Tourismus
6213 - Pertisau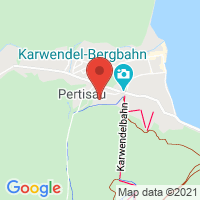 Further information
Helmets and vests will be provided for your safety. Advancedriders can book country hacks directly at the riding stable.
11 Reviews
Ausschreibung anpassen
Während das Kinderprogramm sehr gut organisiert ist, scheint das Jugendprogramm eher zufällig zusammengestellt zu sein. An der Veranstaltung war neben unserer Tochter (11) noch ein 9- und ein 6-jähriges Mädchen dabei, also von Jugendprogramm keine Spur.
In der Ausschreibung steht was von "Quarterhorses", aber die Führung fand auf Ponys statt. Es ist mir klar, dass dies aus Sicherheitsgründen geschieht, aber dann sollte in der Ausschreibung nichts von Quarterhorses stehen.
Das 2stündige Programm bestand aus 1/2h Erklärung, für was welche Bürsten gebraucht werden, danach wurde das Pferd ausführlich gestriegelt und gekämmt und abschliessend gab es eine geführte Reitrunde.
Da stimmt bei einem Preis von 39Eur die Leistung nicht wirklich - im Vergleich zum Kinderprogramm.

by Georg von Schnurbein on 07/28/2020
Super!
Meine Tochter war begeistert.
Vielen Dank für den netten Umgang.
by Bettina K. on 07/14/2020
Unser Kind war Happy!
.
by Markus Glöckler on 08/27/2019