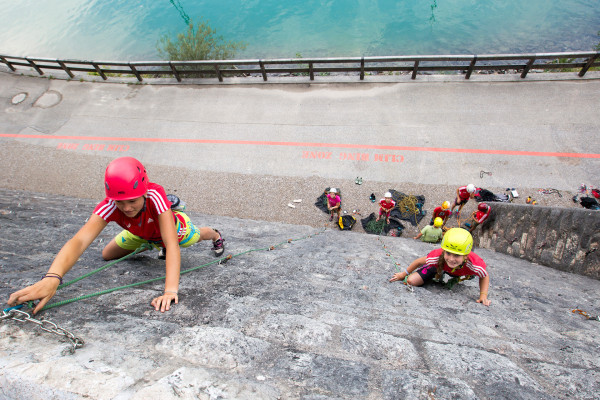 TEENAGERS' PROGRAMME ACHENSEE
Put on your safety harness and off you go! Try secured rock climbing at the newly built crag Achenseehof. Clamber up the 18-metre high wall and enjoy the fantastic view of Lake Achensee. Of course, the guides will provide tips and tricks for climbing.
secured rock climbing
18-metre high wall
guides will provide tips and tricks for climbing
Included

equipment

Duration
4 Hours
Bring along

packed lunch
rain gear and a warm jacket
suitable sturdy shoes

Opening hours
Requirements

10 - 16 years

Important information

Please bring: packed lunch, rain gear and a warm jacket, suitable sturdy shoes

If the weather is extremely bad or there are not enough participants (min. 2 persons), we reserve the right to cancel the programme at short notice. The organizer accepts no liability for accidents of any kind!

Additional information
Haftungsausschluss_JuPro_EN.pdf
Venue
Crag Achenseehof, Achenkirch
Achenkirch Achenseehof (Bundesstraße), 6215, Österreich
billable car park
busstop "Achenseehof"
Offered by
Achensee Tourismus
6215 - Achenkirch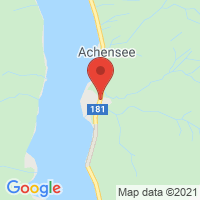 4 Reviews
Klettern ist nicht gleich klettern
Also hier gleich wieder warum kann man den Treffpunkt nicht an der obenliegenden Bushaltestelle machen, denn wer weiß denn ohne Kompass wo Süden liegt und ich da stehe und nicht weiß muss ich Richtung Leuchtturm oder rechts Richtung Segelverein oder links der Weg der unscheinbar wirkt, wenn man das Auto am Parkplatz zum Kletterpark abstellt. Wir waren dann mehrere Eltern mit Kind die von links nach rechts zum Kletterpark und Leuchtturm versucht haben den beschriebenen Treffpunkt zu finden. Hierfür wäre es doch möglich am Tag der Veranstaltung ein Hinweisschild anzubringen.
Wenn man die Wand dann mindestens zweimal erklommen ist dann war die Luft raus. Daher ist die Zeitspanne zu lang und der Preis somit zu hoch. Würde bei einer maximalen Gruppe von 8 Mitstreitern mehr Action erwarten und Altersgruppen bilden.
by Silke Belitz on 07/28/2020
Einfach toll
Es war sehr gut organisiert
by Aniela on 08/04/2019
Prima.
Hat meinem Sohn viel Spaß gemacht. Super Guide.
by Jan Kaufman on 08/02/2019