Summit tours in the Karwendel mountains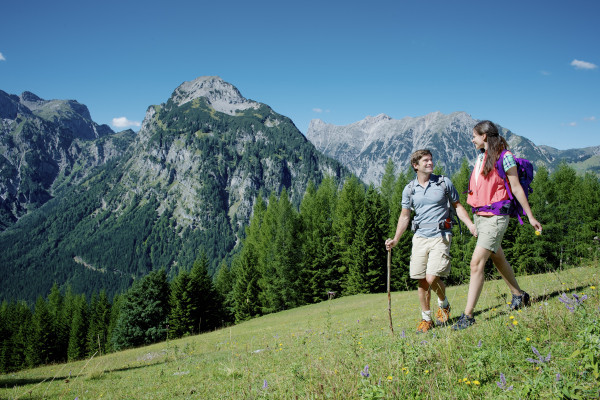 ACHENSEE HIKING PROGRAMME In May, July and September the guide will take us on a challenging full-day hike to a summit in the Karwendel mountains. Tours will start at the mountain station of the Karwendel cable car.
challenging full-day hike
summit in the Karwendel mountains
select our destination depending on weather and trail conditions
| | |
| --- | --- |
| Not included | Additional costs such as cable car tickets, toll or parking fees are not included. |
| Duration | 6 Hours |
| Bring along | sturdy walking/hiking shoes/boots waterproof clothing Telescopic hiking poles are recommended |
| Opening hours | |
| Requirements | Difficulty: average / hardDistance: 2km It is important that you are fit and sure-footed. |
| Important information | In case of accidents we assume no liability. Please note that the daily programmes can be changed at short notice due to the current weather situation. Programme is subject to change! MEETING POINT: 9.40 a.m. at the valley station of the Karwendel cable car in Pertisau (bus stop "Pertisau Karwendellift") |
| Additional information | Haftungsausschluss_WaPro_EN.pdf |
Venue
Talstation der Karwendel-Bergbahn
Karwendel Bergbahn, Naturparkstrasse, Pertisau, Österreich
billable car park
Bus stop "Pertisau Karwendellift"
Offered by
Achensee Tourismus
6213 - Pertisau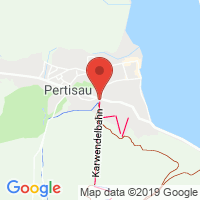 Further information
We will select our destination depending on weather and trail conditions. Tour suggestions are welcome.
3 Reviews
Es war ein sehr schönes Erlebnis
Die Wanderung hat uns sehr gut gefallen, jedoch war das Tempo zu schnell. Robert ist mehr oder weniger den Berg hochgerannt. Auch abwärts von dem Bärenkopf haben wir bis zur Bärenbadalm nur 1 Std. gebraucht Für das Event waren 6 Std. vorgesehen. Wir waren bereits nach 5 Std. wieder an der Karwendel-Talstation. Auch ist Robert immer vorne weg gerannt, ohne Rücksicht auf die hinteren der Gruppe.
Die Buchung bei der Touristen-info war problemlos.
by Ingrid Blum on 07/31/2019
Tolle Bergtour, leider mit einem nicht sehr mitteilsamen Bergführer
Die Auswahl der Bergtour auf den Bärenkopf war sehr schön! Allerdings hätten wir uns über etwas mehr Informationen über Flora, Fauna , wie angekündigt, oder umliegende Berge gefreut. Leider war unser Bergführer Robert nicht sehr auskunftsfreudig.
by Dieter Heilemann on 07/11/2019
Lieber Dieter ... Danke für das ehrliche Feedback.
Tolles Erlebnis
Unkomplizierte Buchung, kompetente, engagierte und dynamische Bergführerin, die freundlich und mit viel Spaß unsere kleine Gruppe betreut hat. Wir haben viel gelernt, viel gesehen und für mich war es die optimale Kombination aus sportlicher Betätigung, Erfahrungsaustausch, Natur. Ein Erlebnis, das ich gerne weiterempfehle.
by Martina Zett on 06/26/2019