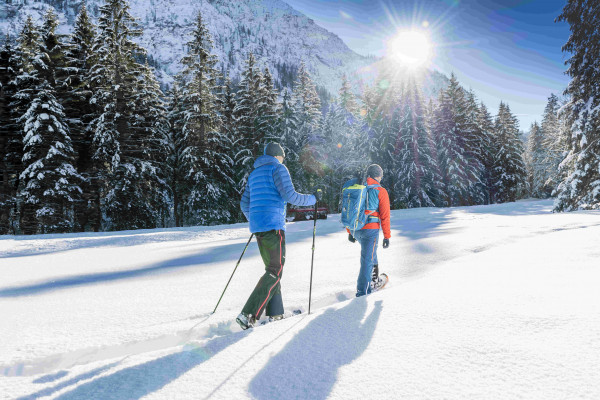 ACHENSEE WINTER HIKING PROGRAMME
Depending on the snow conditions, the educational and informative tours into the Nature Park Karwendel and its surroundings will be onfoot or on snowshoes.
guided tour by trained rangers of the Nature Park Karwendel
being active in the outdoors
learn interesting facts
Included

snowshoeing equipment (snowshoesand poles)

Not included

Please bring your own snacksand beverages. (stop for refreshments possible at the Falzthurnalm)

Duration
4 Hours
Bring along

turdy warm boots

weatherappropriate clothing

Opening hours
Requirements

Difficulty: easy

All tours require sure-footedness

Important information

For each of the winter hiking tours, sturdy warm boots and weatherappropriate clothing are essential. Please bring your own snacksand beverages.

All tours require sure-footedness. We assume noliability for any accidents or damages. Tours will be in German. The programme is subject to change at short notice!

Additional information
Haftungsausschluss_Winter_WaPro_EN.pdf
Venue
Langlaufstüberl
Langlaufstüberl - Romantikrestaurant & Tanzlokal, Naturparkstrasse, Pertisau, Österreich
pay parking lot
Pertisau Karwendeltäler
Offered by
Achensee Tourismus
- Pertisau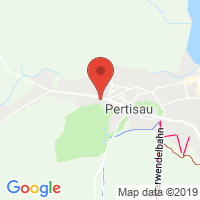 Further information
In addition to being active in the outdoors, visitors get the opportunity to learn interesting facts about the Karwendel and its flora and fauna, the proper behaviour in the naturereserve, animal tracking and snow conditions. The tours are guided by trained rangers of the Nature Park Karwendel.
The tour takes us from the Langlaufstüberl into the Falzthurn valley in the direction of the Gramai. We follow the trail as it climbs gently through a beautiful forest to the Falzthurnalm mountain hut. From here, the path leads over open terrain to the riverbed. Enjoying the breathtaking view, weare taken back into times long past. How did the mountains form? Why are there valleys and cirques? These and many other questions will be answered during this impressive hike.
0 Reviews
Unfortunately there are no reviews available. Be the first to review Winter Landscapes.