Exclusive ranger-guided nature hike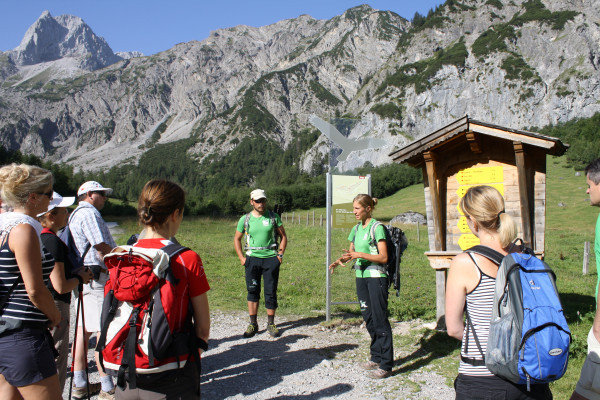 ACHENSEE HIKING PROGRAMME
From 2nd July to 22nd October we will explore the area surrounding the "Gramai Alm" mountain hut. The ranger will take us on a 3.5 hour tour and explain the history and geology of the Nature Park Karwendel and the daily work of the rangers.
3.5 hour tour
history and geology of the Nature Park Karwendel
interesting facts about animal tracking
| | |
| --- | --- |
| Duration | 3 Hours 30 Minutes |
| Bring along | sturdy walking/hiking shoes/boots waterproof clothing Telescopic hiking poles are recommended |
| Opening hours | |
| Requirements | Difficulty: easy Distance: 3km It is important that you are fit and sure-footed. |
| Important information | In case of accidents we assume no liability. Please note that the daily programmes can be changed at short notice due to the current weather situation. Programme is subject to change! |
| Additional information | Haftungsausschluss_WaPro_EN.pdf |
Venue
Die Anreise zur Kasalm ist zu Fuß (ca. 2 Stunden Gehzeit), über die Mautstraße zur Gramaialm (EUR 4,00) oder mit dem Nostalgiebus möglich.
Vor der Kasalm bei der Gramai Alm in Pertisau
Kasalm, Eben am Achensee, Österreich
billable car park
Pertisau Karwendeltäler
Offered by
Achensee Tourismus
6213 - Pertisau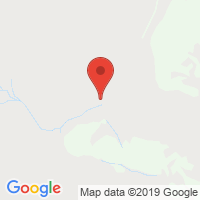 Further information
We will learn interesting facts about animal tracking and watch chamois with a spotting scope. This hike is a great opportunity to discover the Karwendel mountains.
4 Reviews
Netter Ausflug für die ganze Familie in traumhafter Umgebung
Unser Ranger Sebastian könnte ein bisschen mehr Begeisterung in seinen Vortrag legen, um seine Teilnehmer mehr mitzureißen. Es war nett und informativ, aber teilweise etwas langatmig. Beispiel: die Bereiche über die Geologie und die Lage des Karwendels könnte man in wenigen Sätzen zusammenfassen. Das im Inntal eine hohe Bevölkerungsdichte herrscht und in den Bergen eine niedrige, ist no na, eh klar. Das braucht man nicht minutenlang auszuführen. Aber sonst sehr nett, besonders wenn man Gämsen sieht
by Roland Kneissl on 08/04/2019
Empfehlenswert
Der Ranger war gut vorbereitet, hatte anschauliches Bildmaterial und diverse Sachen (z.B. Steine, Chemikalien etc.) um seine Aussagen vor Ort zu demonstrieren. Er ging immer ausführlich auf Fragen der Teilnehmer ein und beantwortete sie ausführlich und sehr verständlich. Er zeigte große Fachkompetenz und konnte sich auf den Fragenden einstellen. Das Angebot ist mit diesem Ranger für alle Altersgruppen und Bildungsschichten zu empfehlen.
Gruß Günther Schmidt
by Günther Schmidt on 07/28/2019
rangertour
Sehr inter3essant und empfehlenswert!
by Annegret Wieck on 07/27/2019