Exclusive ranger-guided nature hike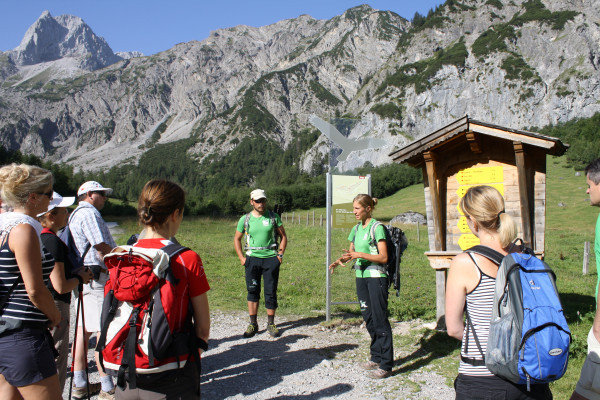 ACHENSEE HIKING PROGRAMME
From 6th July to 26th October we will explore the area surrounding the "Gramai Alm" mountain hut. The ranger will take us on a 3.5 hour tour and explain the history and geology of the Nature Park Karwendel and the daily work of the rangers. Tours will be in German.
3.5 hour tour
history and geology of the Nature Park Karwendel
interesting facts about animal tracking
Duration
3 Hours 30 Minutes
Bring along

sturdy walking/hiking shoes/boots
waterproof clothing
Telescopic hiking poles are recommended

Opening hours
Requirements

Difficulty: easy
Distance: 3km

It is important that you are fit and sure-footed.

Important information

In case of accidents we assume no liability. Please note that the daily programmes can be changed at short notice due to the current weather situation. Programme is subject to change!

Additional information
Haftungsausschluss_WaPro_EN.pdf
Venue
You can reach the Kasalm on foot (approx. 2 hours walking time), by car via the toll road to the Gramaialm (EUR 4.00) or with the nostalgia bus.
Vor der Kasalm bei der Gramai Alm in Pertisau
Kasalm, Eben am Achensee, Österreich
billable car park
Pertisau Karwendeltäler
Offered by
Achensee Tourismus
6213 - Pertisau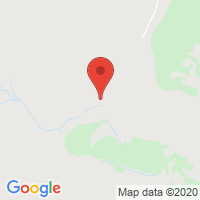 Further information
We will learn interesting facts about animal tracking and watch chamois with a spotting scope. This hike is a great opportunity to discover the Karwendel mountains.
7 Reviews
Tolles Erlebnis .... Gemse beobachtet und viele Pflanzen wieder kennen gelernt.
Ihre Angebote kann ich nur empfehlen .... toller Führer .... ist auf alle Fragen eingegangen super weiter so.
by Roswitha Wachtler on 10/14/2019
Lehrreich und interressant
Alles..

Keine Schwierigkeiten

Jeden der einigermaßen gut zu Fuss ist und viel über das Karwendel..seine Fauna ..und das Tierreich erfahren will
by Walter Schimm on 09/21/2019
TOP
sehr breites Wissen, kompetente und gut verständliche Erklärungen mit ganz viel Liebe zur Natur und der Region
trotz Dauerregen war die Führung sehr kurzweilig und sehr interessant
können wir allen nur empfehlen
VIELEN DANK AN SEBASTIAN
by Andrea Gerland on 09/07/2019