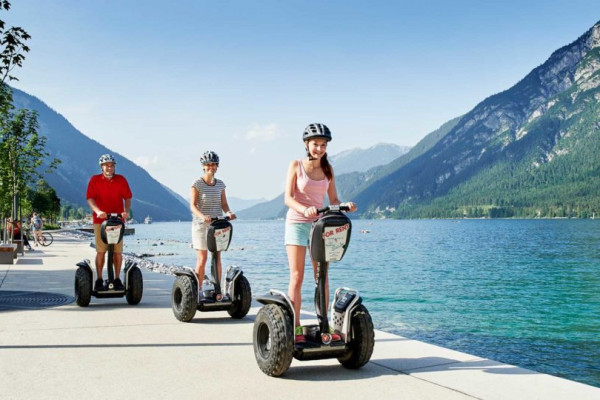 TEENAGERS' PROGRAMME ACHENSEE
Today we are off into the countryside on so-called "Segways". These two-wheeled vehicles are at the same time trendy, ingenious and environmentally-friendly.
two-wheeled vehicles
trendy, ingenious and environmentally-friendly
Minimum age 12 years
Included

equipment

Duration
2 Hours
Bring along

packed lunch
sturdy footwear

Opening hours
Requirements

12 - 16 years 

Important information

Please bring: packed lunch, sturdy footwear

If the weather is extremely bad or there are not enough participants (min. 2 persons), we reserve the right to cancel the programme at short notice. The organizer accepts no liability for accidents of any kind!

Additional information
Haftungsausschluss_JuPro_EN.pdf
Venue
Information office Pertisau
Karwendelstraße 10, Pertisau, Österreich
2-3 car park possibilities
Information office Pertisau
Offered by
Achensee Tourismus
6213 - Pertisau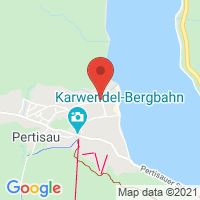 Further information
Segways can be steered in any direction simply by transferring your weight. There's no point in looking for an accelerator or brake, they are simply not needed. Minimum age 12 years!
9 Reviews
gutes rundum Paket
- man fühlt sich gut aufgehoben
- es macht sehr viel Spaß
- man erlebt und sieht viel
- guter Teamgeist
by Achim Potthoff on 07/28/2020
Coole Sache
Treffpunkt war super
Gruppe hat sich gut verstanden
Macht ne menge Spaß
süchtig nach meeeehr
Gerne wieder
by Silke Belitz on 07/28/2020
Hat Spaß gemacht
Ich war anfangs skeptisch und hatte nicht so viel Lust auf die Tour ,aber als ich angekommen bin wurde ich sehr nett begrüßt und die Tour hat sehr viel Spaß gemacht ! Der Lehrer war auch sehr freundlich und es wurde alles gut erklärt. Die Tour ist etwas für erfahrene aber auch für Anfänger.
by Wolfgang Kienle on 07/25/2020