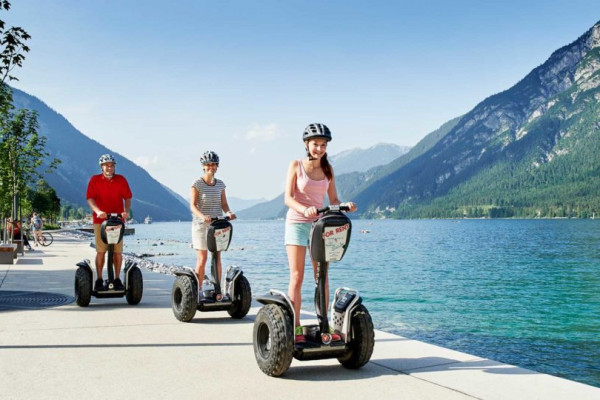 TEENAGERS' PROGRAMME ACHENSEE
Today we are off into the countryside on so-called "Segways". These two-wheeled vehicles are at the same time trendy, ingenious and environmentally-friendly.
two-wheeled vehicles
trendy, ingenious and environmentally-friendly
Minimum age 12 years
Included

equipment

Duration
2 Hours
Bring along

packed lunch
sturdy footwear

Opening hours
Requirements

12 - 16 years 

Important information

Please bring: packed lunch, sturdy footwear

If the weather is extremely bad or there are not enough participants (min. 2 persons), we reserve the right to cancel the programme at short notice. The organizer accepts no liability for accidents of any kind!

Additional information
Haftungsausschluss_JuPro_EN.pdf
Venue
Information office Pertisau
Karwendelstraße 10, Pertisau, Österreich
2-3 car park possibilities
Information office Pertisau
Offered by
Achensee Tourismus
6213 - Pertisau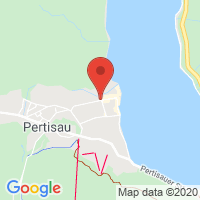 Further information
Segways can be steered in any direction simply by transferring your weight. There's no point in looking for an accelerator or brake, they are simply not needed. Minimum age 12 years!
6 Reviews
cooles Event mit großem Spaßfaktor
Unproblematische Buchung und hoher Unerhaltungswert.
Altershomogene Gruppe (Alter 13-15 Jahre) auch als empfohlene Zielgruppe

by Michael Nolte on 09/05/2019
super Angebot
Tolles Preis-Leistungsverhältnis. Ein hoher Spaßfaktor. Unser vierzehnjähriger Sohn war von der Tour begeistert . Jederzeit wieder!
by Melanie B on 08/23/2019
Gute Tour
Es war schön, dass nicht nur asphaltierte Wege, sondern auch schmale, hügelige Wege gefahren wurden.
Empfehlenswert für Kinder bis 14 Jahre.
by Mrs. Ute Neujahr on 08/17/2019