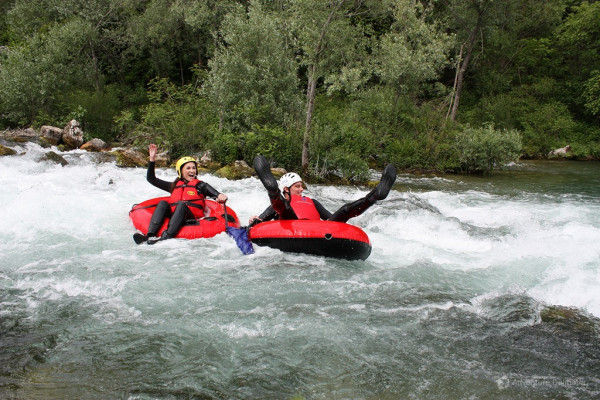 TEENAGERS' PROGRAMME ACHENSEE
We ride down the river on tubes and take a break in a bay to jump into plunge pools. Who can negotiate the rapids without overturning? Who dares to jump from the rock into the deep pools?
ride down the river on tubes
break in a bay
jump into plunge pools
Included

equipment incl. wetsuit

Duration
3 Hours
Bring along

luchn
swimming gear
sport shoes that may get wet
second pair of shoes

Opening hours
Requirements

12 -16 years

Good swimming skills and appropriate fitness level for a hike of moderate difficulty are required today!

Important information

Please bring: luchn, swimming gear, sport shoes that may get wet and second pair of shoes

The safety of our participants is our utmost priority! Therefore, we reserve the right to postpone or cancel tours or to choose alternative tours in case of high water or other dangerous weather conditions. The organizer accepts no liability for accidents of any kind!

Additional information
Haftungsausschluss_JuPro_EN.pdf
Venue
Information office Achenkirch
Achenkirch 387, 6215 Achenkirch, Österreich
2-3 car park possibilities
busstop Achenkirch "Gemeindeamt"
Offered by
Achensee Tourismus
6215 - Achenkirch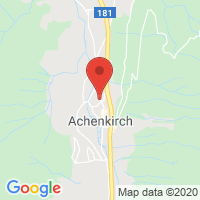 Further information
Equipped with wetsuits, helmets and life jackets, you will be ready to face any challenge! Minimum age 12 years!
13 Reviews
Sehr spannendes und cooles Freizeitprogramm !!!!!!
Keine Buchungsprobleme und obwohl durch den starken Regen wir nicht Tuben konnten hat der Guide ein sehr gutes Alternativprogramm gefunden: wir durften ,,Fluss rutschen" und in Gumpen springen. Trotz des kalten Wassers war uns allen nicht kalt da wir tolle Neoprenanzüge getragen haben. Mit Helm und Gurt gut ausgerüstet konnte das Erlebnis beginnen.
Wir hatten alle einen riesen Spaß!!!
Kann es jedem weiter empfehlen der mal "Elternfrei" haben möchte und noch dazu eine coole Zeit erleben möchte!
by Marie Maag on 08/29/2019
Einfach toll
Es war sehr gut geplant
Mein Sohn 13 Jahre hatte viel Spaß und würde es wieder machen
by Aniela on 08/25/2019
Ein schwer begeisterten 12jährige Tom abgeholt! Pünktlich zurück! Danke an Alle!
Danke auch für die tollen Fotos! Hoffentlich nächstes Jahr wieder im Angebot!
by Alexander Speer on 08/21/2019