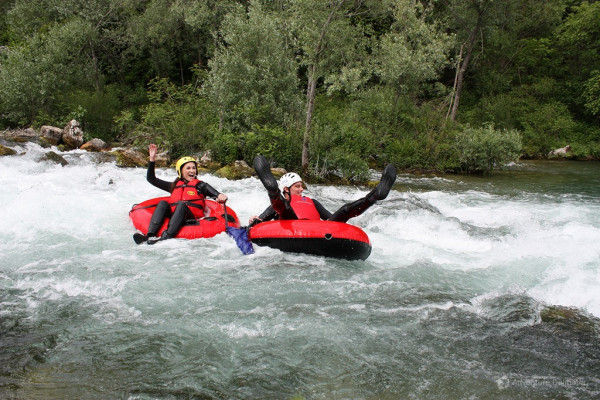 TEENAGERS' PROGRAMME ACHENSEE
We ride down the river on tubes and take a break in a bay to jump into plunge pools. Who can negotiate the rapids without overturning? Who dares to jump from the rock into the deep pools?
ride down the river on tubes
break in a bay
jump into plunge pools
Included

equipment incl. wetsuit

Duration
3 Hours
Bring along

luchn
swimming gear
sport shoes that may get wet
second pair of shoes

Opening hours
Requirements

12 -16 years

Good swimming skills and appropriate fitness level for a hike of moderate difficulty are required today!

Important information

Please bring: luchn, swimming gear, sport shoes that may get wet and second pair of shoes

The safety of our participants is our utmost priority! Therefore, we reserve the right to postpone or cancel tours or to choose alternative tours in case of high water or other dangerous weather conditions. The organizer accepts no liability for accidents of any kind!

Additional information
Haftungsausschluss_JuPro_EN.pdf
Venue
Information office Achenkirch
Achenkirch 387, 6215 Achenkirch, Österreich
2-3 car park possibilities
busstop Achenkirch "Gemeindeamt"
Offered by
Achensee Tourismus
6215 - Achenkirch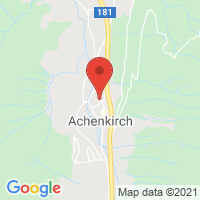 Further information
Equipped with wetsuits, helmets and life jackets, you will be ready to face any challenge! Minimum age 12 years!
19 Reviews
Ein tolles Erlebnis
Alles lief super, von der Buchung bis zur Abholung. Cooler, vertrauenswürdiger Guide, dem man die Jugendlichen mit gutem Gewissen anvertraut. Meine Töchter 13 + 16 waren begeistert.
by Anonym on 07/30/2020
meine Kinder hatten super viel Spaß, toll organisiert
Meine Kinder waren sehr begeistert. Alle waren sehr nett, sehr gut organisiert
by Heike Hiltmann on 07/29/2020
die Gruppe war gut
die Action kam ein bisschen kurz
by Achim Potthoff on 07/28/2020