Winter Experience "Tristenau"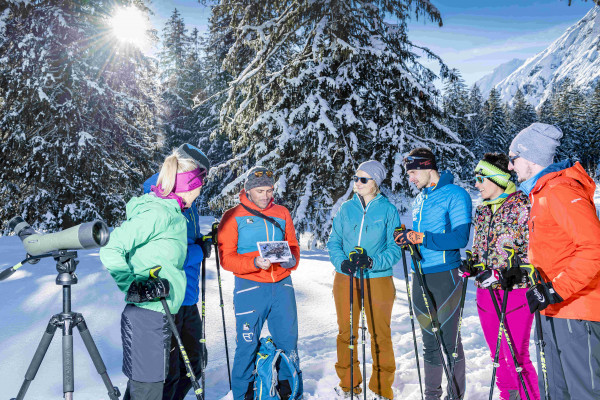 ACHENSEE WINTER HIKING PROGRAMME
Depending on the snow conditions, the educational and informative tours into the Nature Park Karwendel and its surroundings will be on foot or on snowshoes.
guided tour by trained rangers of the Nature Park Karwendel
being active in the outdoors
learn interesting facts
Included

snowshoeing equipment (snowshoes and poles)

Not included

Please bring your own snacks and beverages.

Duration
3 Hours
Bring along

sturdy warm boots

weather appropriate clothing

Opening hours
Requirements

Difficulty: easy

All tours require sure-footedness

Important information

For each of the winter hiking tours, sturdy warm boots and weather appropriate clothing are essential. Please bring your own snacks and beverages.

All tours require sure-footedness. We assume no liability for any accidents or damages. Tours will be in German. The programme is subject to change at short notice!

The event will be carried out in compliance with the current COVID-19 measures. More information on our website achensee.com

Additional information
Haftungsausschluss_Winter_WaPro_EN.pdf
Venue
Langlaufstüberl
Langlaufstüberl - Romantikrestaurant & Tanzlokal, Naturparkstrasse, Pertisau, Österreich
pay parking lot
Pertisau - Karwendeltäler
Offered by
Achensee Tourismus
- Pertisau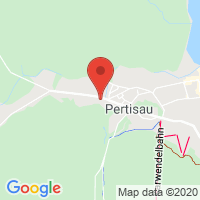 Further information
In addition to being active in the outdoors, visitors get the opportunity to learn interesting facts about the Karwendel and its flora and fauna, the proper behaviour in the naturereserve, animal tracking and snow conditions. The tours are guided by trained rangers of the Nature Park Karwendel.
From the Langlaufstüberl we head into the valley towards Tristenau. The tour leads over the golf course to the riverbed of the Tribachl and from there back to the starting point. A fun winter experience where we can watch small denizens of the forest (birds, squirrels, etc.).
3 Reviews
| | |
| --- | --- |
| Overall rating | |
| Value | |
| Fun factor | |
Our first walk in the snow
The guide was lovely and so knowledgeable about his field. You could not ignore his passion for the ecology and preservation of the surroundings. His English was very good and so very helpful to us. I learnt a lot during the three hours. My only wish was that we had done more snow shoeing and less standing and conversing. My mistake was that I misread the article about the walk, thinking it was a snow shoe walk with a bit of ecological education
by Sue Singleton on 02/04/2020
Informativ - unterhaltsam - schön
Die Führung des jungen Rangers hat uns sehr gefallen, es war lehrreich, kurzweilig, entspannt und sehr lehrreich.
Können die Veranstaltung allen Naturinteressierten empfehlen.
by Dirk Wolberg on 01/26/2020
Viel Wissen getankt in toller Umgebung
Der junge Guide hat einen hervorragenden Job gemacht. Interessant erzählt, viel Wissen vermittelt, Spaß generiert und bei einer tollen Wanderung so ganz nebenbei viel vermittelt. Und Gemsen konnten wir auch beobachten. Einfach Klasse!
by Claude Habermeier on 01/26/2020