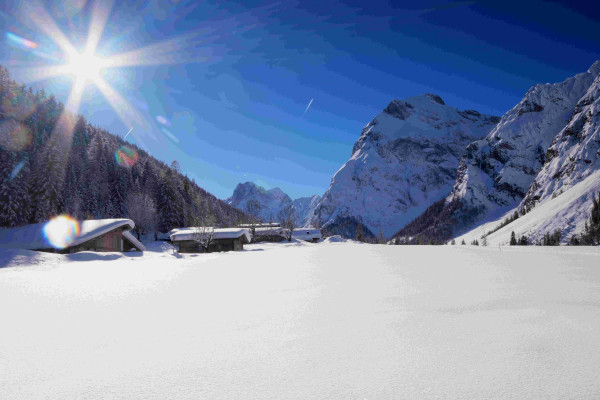 ACHENSEE WINTER HIKING PROGRAMME
Depending on the snow conditions, the educational and informative tours into the Nature Park Karwendel and its surroundings will be on foot or on snowshoes.
guided tour by trained rangers of the Nature Park Karwendel
being active in the outdoors
learn interesting facts
Included

snowshoeing equipment (snowshoes and poles)

Not included

Please bring your own snacks and beverages. (stop for refreshments possible at the Pletzachalm)

Duration
4 Hours
Bring along

sturdy warm boots

weather appropriate clothing

Opening hours
Requirements

Difficulty: moderately difficult

All tours require sure-footedness

Important information

For each of the winter hiking tours, sturdy warm boots and weather appropriate clothing are essential. Please bring your own snacks and beverages.

All tours require sure-footedness. We assume no liability for any accidents or damages. Tours will be in German. The programme is subject to change at short notice!

Additional information
Haftungsausschluss_Winter_WaPro_EN.pdf
Venue
Langlaufstüberl
Langlaufstüberl - Romantikrestaurant & Tanzlokal, Naturparkstrasse, Pertisau, Österreich
pay parking lot
Pertisau Karwendeltäler
Offered by
Achensee Tourismus
- Pertisau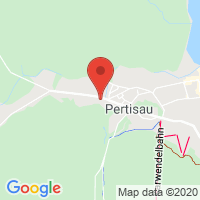 Further information
In addition to being active in the outdoors, visitors get the opportunity to learn interesting facts about the Karwendel and its flora and fauna, the proper behaviour in the naturereserve, animal tracking and snow conditions. The tours are guided by trained rangers of the Nature Park Karwendel.
This hike has the motto "pastures: natural vs. cultivated landscapes". From the parking lot we walk across the bridge over the Pletzach into the Pletzachtal valley. Beautiful paths take us through a wonderful mountain forest which has become home to a rich variety of wildlife (red deer, roe deer, ...). We follow the trail and soon we will reach the panoramic and open alpine meadows of the Pletzachalm pasture. From this man-made landscape we enjoy the view of the valley and the surrounding mountains. We will see that natural and cultivated landscapes can be very different but do not have to be inconflict. Afterwards, we walk back to the starting point.
1 Reviews
Spassige, unterhaltsame Wanderumg
Die Wanderung hat uns gut gefallen. Die Mitwanderer waren allen freundlich und "gut drauf", genauso wie undere Rangerin Marina.
Schöner Wintewanderweg, das Lesen von Tierspuren war sehr interessant. Zudem hatten wir noch das Glück, einen Steinadler beobachten zu können!
Die Rangerwanderungen, ob mit oder ohne Schneeschuhe, können wir nur empfehlen, zumal es schon unsere 3. Wanderung war. Wir machen im nächsten Jahr gerne wider mit!
Buchungsprobleme gab es für uns keine.,
by Mrs. Petra Zander on 12/31/2019